Mercedes-Benz 170Vb (W136) 1953
Renovering förgasare
Carburetor rebuild
Januari/January 2009
En av de sakande delarna när jag köpte bilen var förgasaren, men ett halvår senare fann jag en Solex 30 BFL till salu på Ebay. När jag fick den såg den ganska sliten ut, men den var ändå i relativt gott skick och efter lite jobb såg den betydligt bättre ut. Förhoppningsvis kommer den också att göra sitt jobb och leverera korrekt bränsle/luftbladning till motorn när det är dags...
The carburetor was missing when I bought the car, but half a year later I found a Solex 30 BFL for sale on Ebay. It looked pretty worn out, but it was in a pretty good condition, and after some work it looked a lot better. Hopefully it will also fulfill it's task and deliver some fuel/air mixture to the engine when time comes...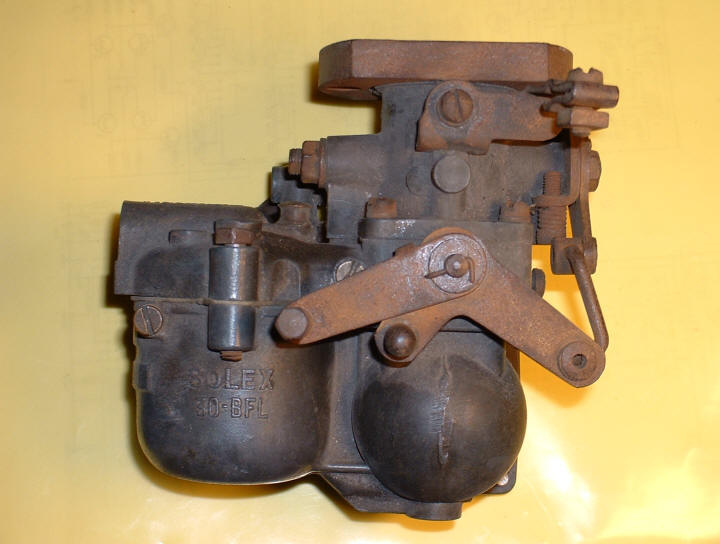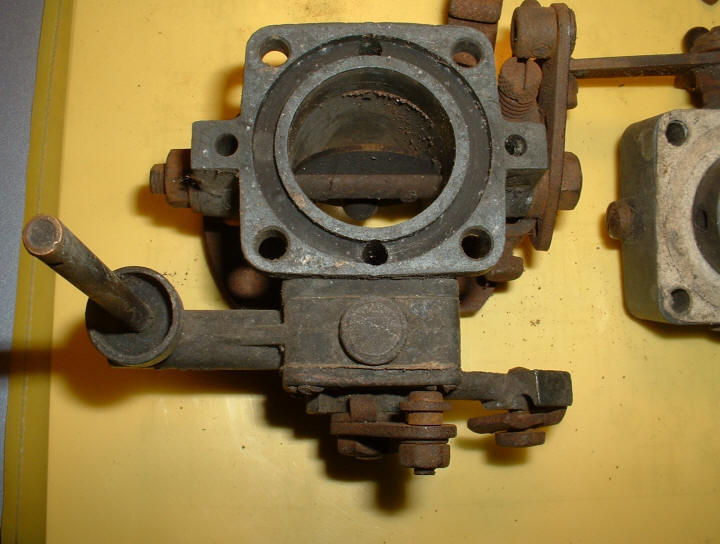 Två bilder på förgasaren i det skick jag fick den levererad. Den var komplett, förutom några skruvar som saknades. Spjällaxeln, som kan vara ganska glapp på gamla begagnade förgasare, var i bra skick och glappade inte särskilt mycket.
Two pictures of the carburetor when I got it delivered. It was complete, with the exception of some screws. The throttle axle, that can be loose on old used carburetors, was tight.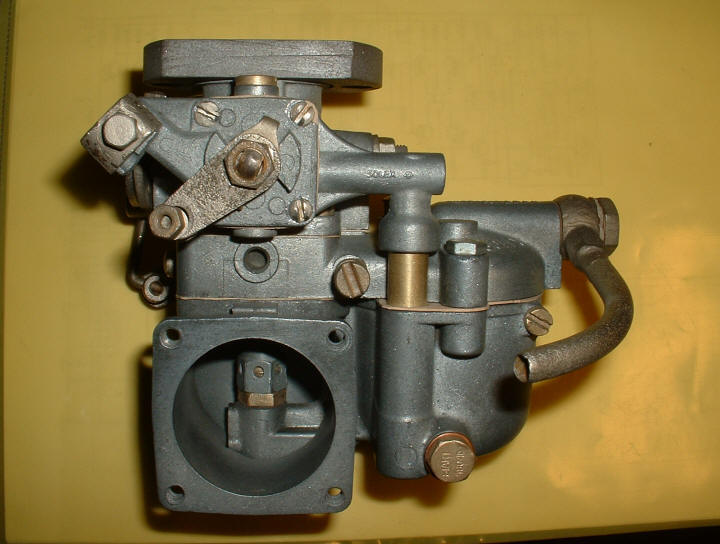 Alla delarna rengjordes försiktigt, blästrades och polerades. Järndetaljerna fick ett nytt lager nickel. Jag gjorde även fyra nya papperspackningar och ersatte dem.
All the parts was carefully cleaned, blasted and polished. The iron items was re-plated with nickel. I also made and replaced four paper gaskets.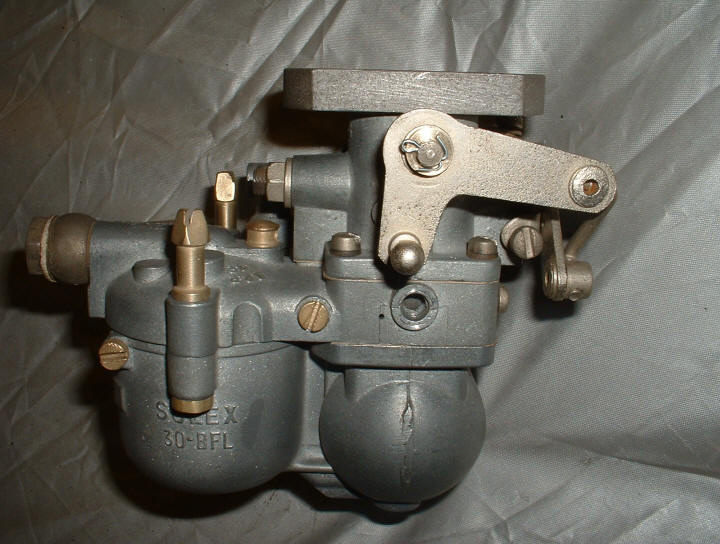 Förgasaren efter några justeringar. Två nya mässingsskruvar till flottörhuset är monterade och den vinklade armen för gaslänkaget är flyttat till den korrekta övre positionen.
The carburetor after some adjustments. Two new brass screws for the float bowl housing and the angled lever for the accelerator rod is moved to the upper (correct) position.

&verbar;< < 3 4 5 6 7 > >&verbar;