Mercedes-Benz 170Va (W136) 1950
Arbete med motorn
Work on the engine
Motorblocket rengjordes ända ner till metallen och alla delar, både utvändiga och invändiga avlägsnades. Det fanns inget kvar av den 'flyktiga' originalfärgen som troligen var svart. Denna gång målades motorblocket med mer motståndskraftig färg, en tvåkomponents grundfärg och sedan svart topplack ovanpå detta.
The engine block was cleaned all down to the metal, and all external and internal parts where removed. There was noting left of the original 'volatile' paintwork which probably was black. This time the engine block where repainted in a more resistant, two-component primer with new black varnish paint.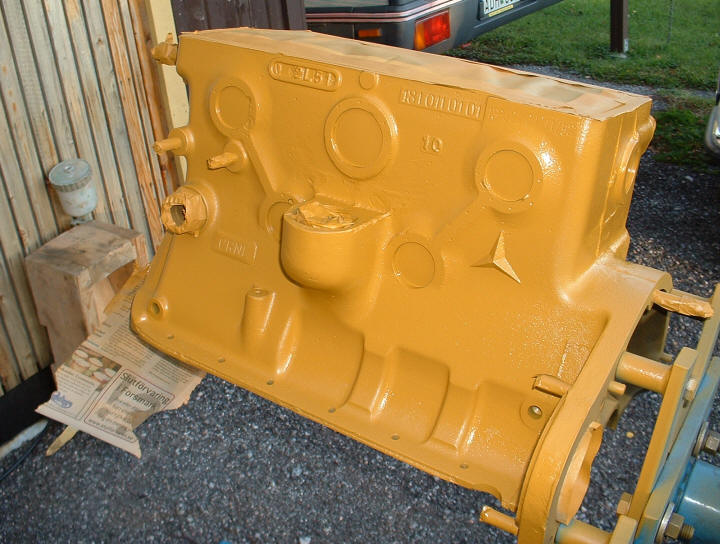 Med två-komponents grundfärg.
Primed with two-component primer.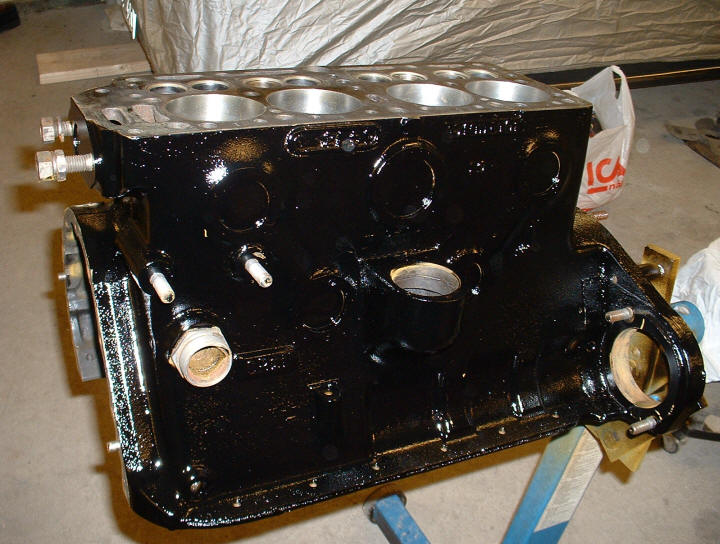 Lackeringen slutförd och maskeringen bortplockad.
Paint work finished and masking removed.

Återmonteringen har startat. Efter att cylindrarna honats, monterades nya kolvringar på kolvarna.
Reassembling has started. After cylinder honing, the pistons were provided with new piston rings.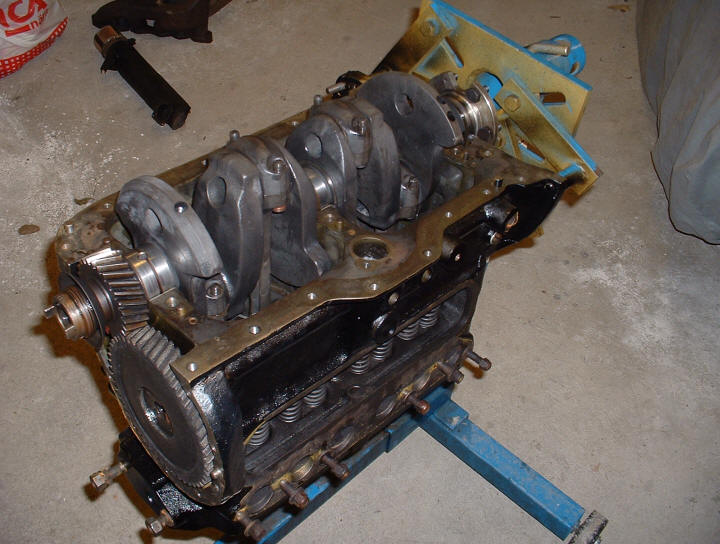 Efter honing av cylindrar, slipning av ventilsäten, utbyte av kolvringar, rengöring och kontroll m.m. sattes kamaxel, vevaxel och ventilerna tillbaka på sin plats igen.
After new paint, cylinder honing, valve seat grinding, replacement of piston rings, cleaning and checking and so on, camshaft, crankshaft and valves is put back in place.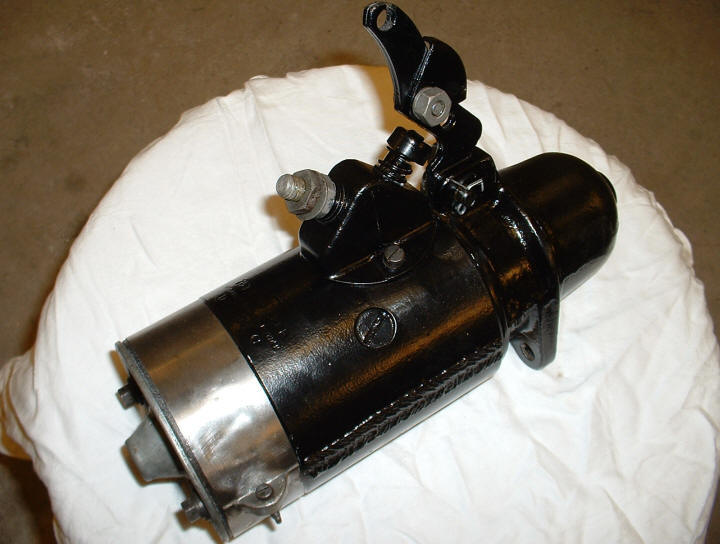 Renoverad och testkörd startmotor, i väntan på montering.
Rebuild and tested starter, soon to be put in place.

&verbar;< < 1 2 3 4 5 > >&verbar;