Mercedes-Benz 170Vb (W136) 1953
Montering av motor
Engine reassembly
Oktober/October 2008
Med hjälp av lokala Mercedes-Benz-vänner fick jag tag i några av de saknade motordelarna, bl.a. insug/grenrör, generator, frontkåpa, motorfäste m.m. Olika delar har blästrats, målats och även blivit förnicklade. Ny id-platta till motorn har beställts och kommer att monteras.
With some help of local Mercedes-Benz friends I found some of the missing engine parts, manifolds, generator, timing gear cover, engine mount etc. Various parts has been blasted, repainted and plated with new layer of nickel. New engine number plate is ordered and will also be mounted.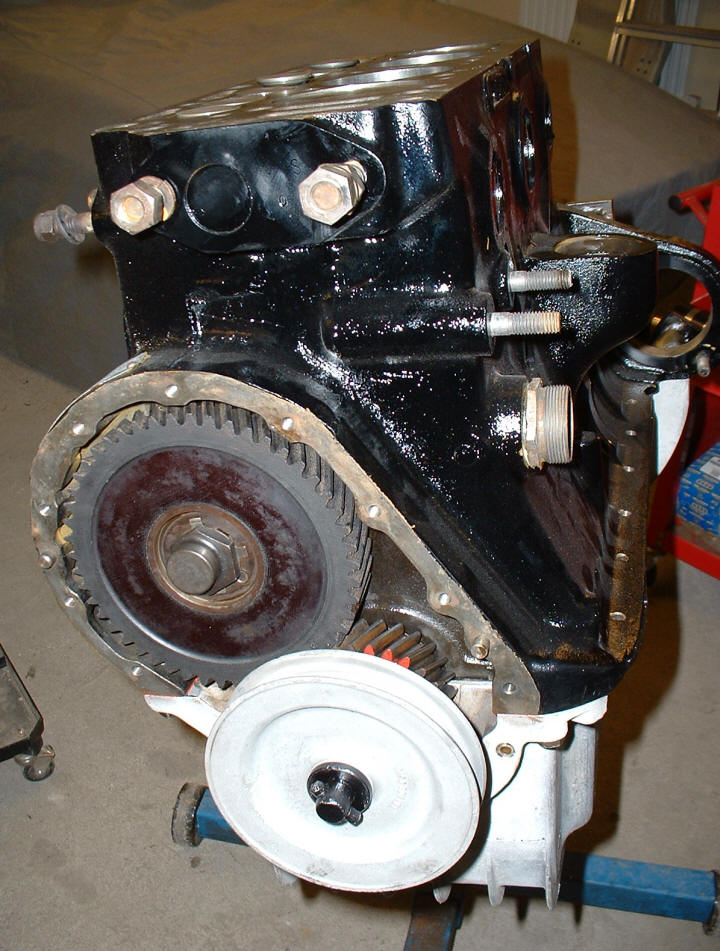 Kamaxel med drev och vevaxel med drev är återmonterade. Nedre remskivan blästrades och provades sedan på plats. Innan det rengjorda oljetråget monterades, återinstallerades även oljepumpen efter att ha kontrollerats utan anmärkningar. Notera specialskruven på vevaxeln med fäste för handstartskaftet.
The camshaft with gear and crankshaft with gear is remounted. Lower belt pulley has been blasted and tested to fit into place. Before the cleaned oil pan was mounted, the oil pump was re-installed after being checked without any remarks. Note the special screw at pulley, used for fitting hand cranking tool.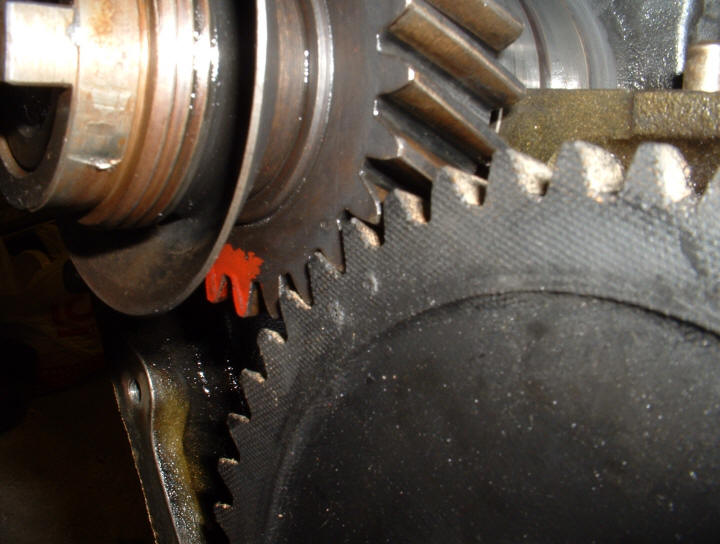 Märkningen på kamaxeldrevet måste överensstämma med märkringen på vevaxeldrevet för korrekt tändning.
The markings on camshaft gear must match the marking on crankshaft gear for correct timing.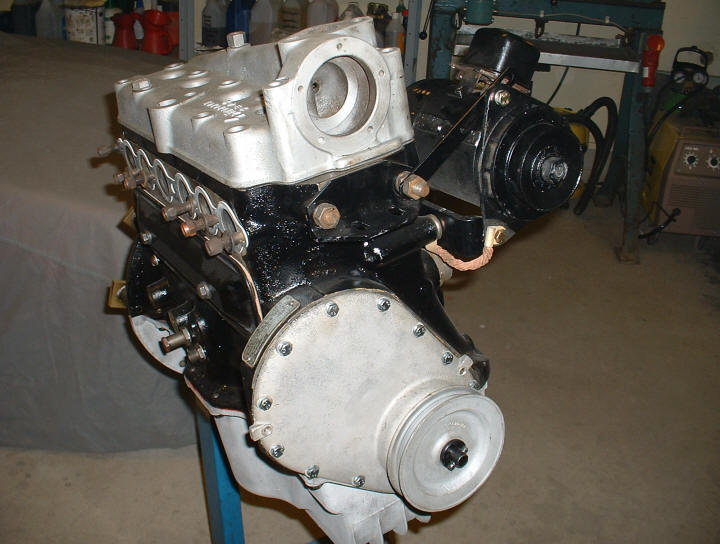 Generatorn är renoverad hos en lokal bil-elverkstad (nya lager och kol bl.a.) och nu monterad på plats. Topplocket är planfräst och glasblästrat. Nya topplocksskruvar och topplockspackning kommer att monteras tillsammans med nya Bosch tändstift. Frontkåpan är monterad med remskivan.
The generator has been rebuild at a local workshop (new bearings and brushes) and now put in place. Cylinder top is milled and glass blasted. New cylinder top screws and cylinder head gasket will be mounted together with new Bosch spark plugs. Timing gear cover is put into place with lower belt pulley.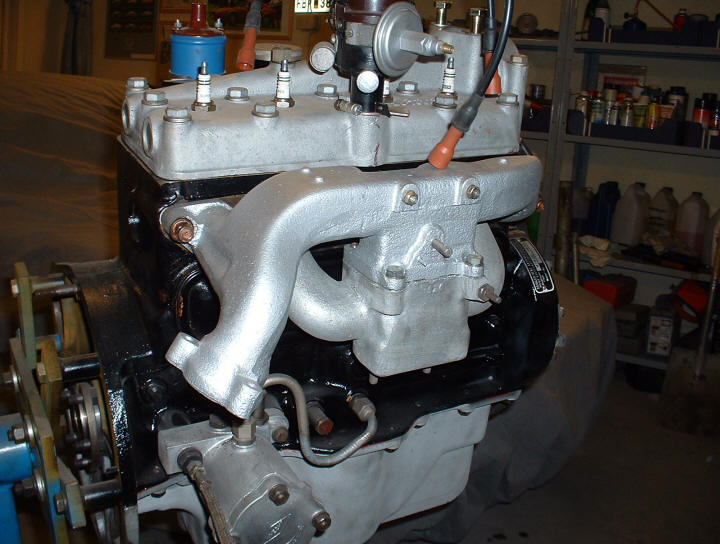 Oljefilter och grenrören för insug och avgas monterade. Även den nya ID-plåten för motorn sitter på plats.
Oil filter and the manifold for intake and exhaust fitted. And also the new engine plate is in place.

&verbar;< < 2 3 4 5 6 > >&verbar;