Mercedes-Benz 170Vb (W136) 1953
Demontering av motorn
Engine disassembly
September 2008
Motorn som medföljde bilen var en 170S-motor (M136 III/136 922 00211/52). Topplocket var inte monterat vilket hade fått till följd att kolvarna fastnat i cylindrarna. Under all smuts var dock inte motorn speciellt sliten. Lager, cylinderlopp, kolvar, ventiler och oljepump var fortfarande i relativt gott skick. Tyvärr saknades dock en mängd delar bl.a. insug, grenrör, förgasare, generator m.m.
It was a 170S engine delivered with the car (M136 III/136 922 00211/52). The cylinder top was not mounted therefore all the pistons were stuck. But, despite all the dirt, bearings, cylinders, pistons, valves and oil pump were at a pretty good shape. Unfortunately some parts were missing, manifold, carburetor, generator etc.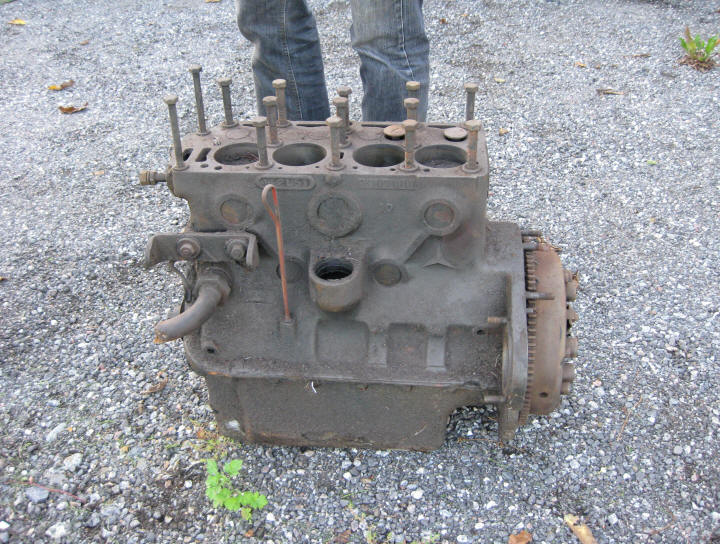 Motorn innan renovering. När jag köpte bilen låg motorn lös och placerad på golvet inuti bilen, på den plats där förarsätet ska vara. På bilden ovan har vi just lyft ur den ur bilen.
The engine before rebuilding. When I bought the car the engine was loose and located inside the car, on the floor where the driver's seat should be. On the picture above, the engine is just lifted out from the car.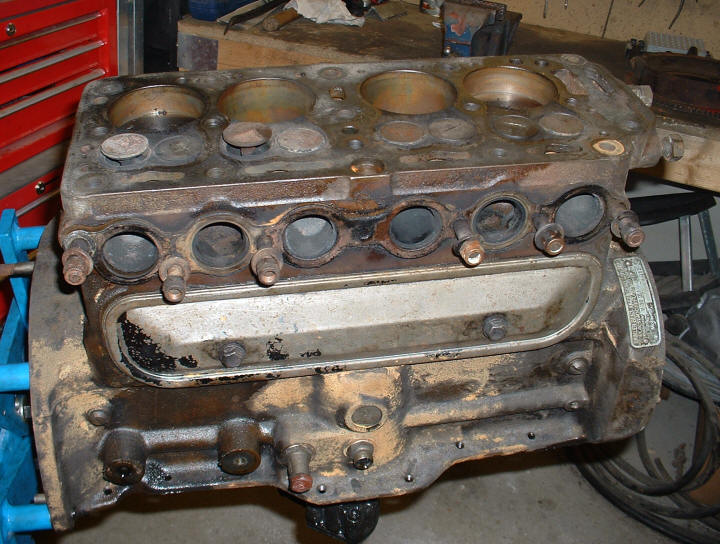 Motorblocket efter första grovrengöringen och demontering av oljetråg. Jag använde en högtryckstvätt med hetvatten vilket var mycket effektivt.
Engine block after the first initial cleaning and removal of oil pan. I used hot water with high pressure which was highly efficient.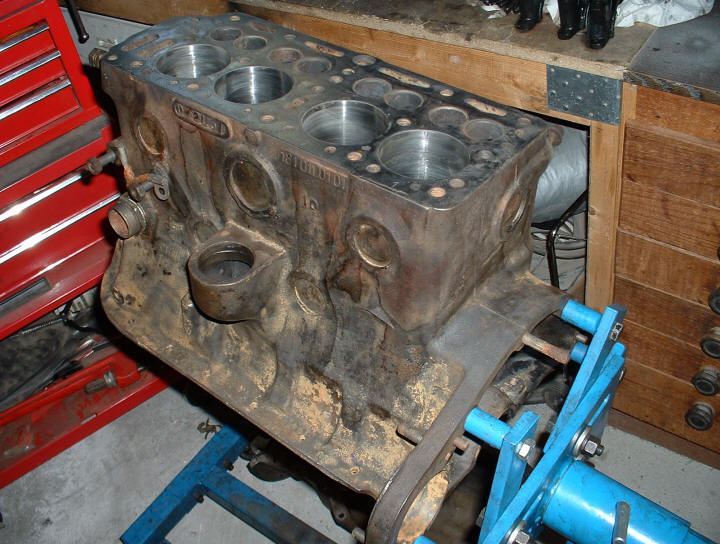 Ventilerna, kolvarna, kamaxel och vevaxel demonterade och honingen av cylindrarna påbörjad. Kolvarna satt fast i cylindrarna och lossades med hjälp av en slägga och ett vedträ.
The valves, pistons, camshaft and crankshaft removed and cylinder honing and valve seat grinding has started. The pistons were stuck and was forced down using a sledgehammer and a piece of wood.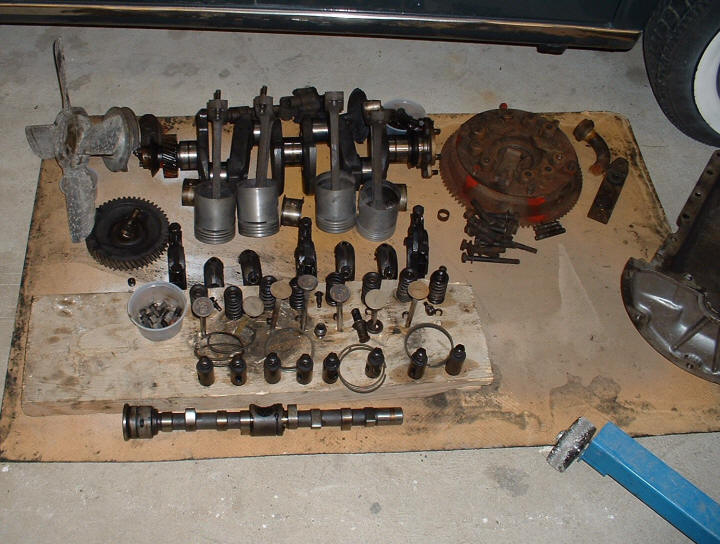 Motordelar. Alla delarna rengjordes och kontrollerades, och byttes ut om det behövdes.
Engine parts. All parts where cleaned and checked, and replaced if necessary.

&verbar;< < 1 2 3 4 5 > >&verbar;